September, 2016

Ms. Hauer's Contact Information
Email: bhauer@pierz.k12.mn.us
Phone:2270 (Elementary) 1433 (High School)*
*I generally am in the Elementary before noon and at the High School for the rest of the day; however, email is the easiest way to contact me
2016-2017 Concert Dates
Monday, November 7
Monday, March 13
Thursday, May 11


Upcoming Events
Fall Concert November 7th

What are we learning in class?
In class this month we will be reviewing what we have learned last year, and learning some new more difficult rhythms. We will spend more time this year on band music
What should I be hearing at home?

Powered by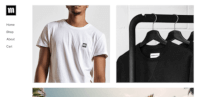 Create your own unique website with customizable templates.